Jeff Salter
President and CEO | Email: jeff@caringinc.com | Office: 210-226-6393 Ext. 1001
Founder and Chief Executive Officer, Jeff Salter, worked in a variety of fields in a number of locations before discovering a gap in the care of seniors. It led him to develop the concept for Caring Senior Service.
"I had been working at a home health company in Odessa, Texas when I noticed how the patients really enjoyed the time they got to spend with the caregivers. I knew there were plenty of seniors in the community who just needed help with basic things like meal preparation, errands and bathing."
So Jeff started his company in 1991. By 1994, he had moved to McAllen, Texas and formed Caring Senior Service, expanding it to Corpus Christi, the Coastal Bend, and San Antonio.
"We're helping people maintain their quality of life in surroundings that are familiar and comfortable. If people have the ability to live on their own, just needing a little bit of help, why shouldn't they?"
Caring Senior Service has expanded rapidly thanks to Jeff's vision and the quality care provided by Caring employees and partners around the country. Jeff and Caring Senior Service are members of the National Private Duty Association as well as the North San Antonio Chamber of Commerce. Jeff and his wife Catriona have 2 sons, Adam and Ewan.
Ian Klaes
Vice President Franchise Division | Email:iklaes@caringinc.com | Office: 210-226-6393 Ext. 1002
Ian Klaes, Vice President, is responsible for overseeing the Franchise department. Ian has worked in a diverse range of settings providing physical therapy; including hospitals, skilled nursing facilities, and sports medicine clinics. Ian opened the Caring Senior Service franchise in El Paso in 2005 with his wife Lisa. Ian was recruited to work with the senior management team at Caring Senior Service in early 2007, where his work has focused on business development and special projects before taking on leadership of the franchise division. He is a native Texan, born and raised in El Paso, TX. He earned his bachelors' degree at UTEP and UTMB at Galveston. He earned a Masters in Physical Therapy from UTMB in 1998. His experiences as franchise owner, corporate manager, and franchisor provide a wealth of knowledge.
Ben Cornu
Director of Special Projects | Email: bcornu@caringinc.com | Office: 210-226-6393 Ext. 1003
Ben Cornu, Director of Special Projects, is responsible for delivering project management and implementation support for key organizational initiatives. Ben serves as an expert in supporting the development of new processes and systems with a primary focus on supporting Caring Senior Service's growth strategies through business process development and improvement. Prior to joining Caring Senior Service in 2016, Ben was a program manager and business consultant for a leading aircraft manufacturer. He has extensive knowledge in deploying project management best practices and in establishing and managing business transformation plans. Ben holds a master's degree in Business Engineering from Kedge Business School (France).
Tina Patel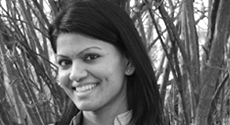 Accounting Manager | Email: tpatel@caringinc.com | Office: 210-226-6393 Ext. 1021
Tina Patel, Accounting Manager, is responsible for overseeing the accounting needs for Caring Senior Service. After gaining experience as a staff accountant at an Accounting firm in San Antonio, Tina joined the Caring Family. Tina was born in India, raised in Tennessee, and moved to Texas in 2007. She received her Bachelor's of Business Administration in Accounting from The University of Texas at San Antonio. To further her education she is pursuing her Master's in Business Administration with a concentration in Accounting at Texas A & M University at San Antonio. Tina wants to take the Certified Public Accountant exam to move forward with Caring Senior Service and better serve the financial needs of the company.
Eric Carter
Director of Support Services | Email: ecarter@caringinc.com | Office: 210-226-6393 Ext. 1031
Eric Carter, Director of Support Services, is responsible for overseeing the Support Services department. In this role, Eric is responsible for managing and overseeing the full scope of human resources, regulation compliance, employee services and relations, and operational procedures. Prior to working with Caring, he helped research Alzheimer's, dementia, cancer, arthritis, and other health issues. Eric has many years of professional experience in medical research and was the Associate Vice President of Research and Operations for South Texas Radiology Imaging Centers.